Whether or not you're being bullied or you think that you're bullying somebody else, reading these books on bullying will give you a more educated and nuanced view of the world. They might teach you how to, and inspire you to, stand up for somebody who is being bullied. They might help you confront your own bully or find a way to resolve it, or they may even show you that maybe you aren't so innocent after all. It's tough to admit, but not everybody who has every bullied someone is a terrible person. Good people, sometimes, are the bully in the story.
You don't want to be in your 20's, 30's or older and finally looking back and realize that you were, in fact, a bully – or realizing that you could have done more to deal with a bully to make your younger years better.
The point is that no matter who you are, these books should be required reading when it comes to books about bullying for teens. Some of these will be more "Easy reads" and could even fall into the book about bullying for kids category, but some of them will be a bit more academic or not as "fun" to read.
We're not saying you need to sit down and read all of these books, but pick the ones that appeal to you, seek them out, and see what you can learn.
Parents, teachers, everyone else: These books could be good for you to read and understand, too. Just because you were a teenager many years ago, it doesn't mean you know the life experience of a teenager right now. The world changes quickly, was cyber bullying a thing when you were younger? Read about the negative effects of social media on teens. Some of these book on bullying are newer, some are older… but it's always good to learn more on a topic, so we encourage everyone to educate themselves and not just the people who are dealing with bullies!
Face by Benjamin Zephaniah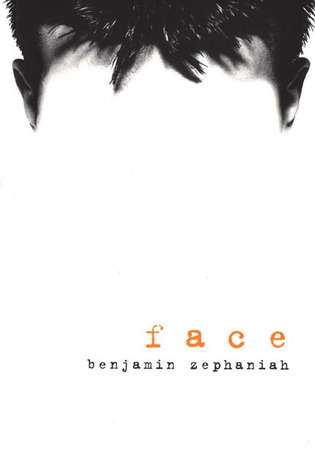 This young adult novel is the debut for author Benjamin Zephaniah and it's about a student who is in a car accident and becomes disfigured, and how he deals with that and deals with how people are treating him differently. He was a cool, popular kid admired by his peers before the accident, but then things changed. Dealing with growing up, losing your status, and realizing that some people will only like you based on your looks instead of who you are, are not super uncommon teenage experiences is one way or another, so many will be able to relate to this book.
Dear Bully: Seventy Authors Tell Their Stories
This is a collection of short stories where a number of well-known and celebrated writers shear their own experiences with bullying. This collection contains work by Ellen Hopkins, Carolyn Mackler, R.L. Stine, A.S. King, Jon Scieszka, and many more.
Here's what makes this collection great, in my opinion. It features vignettes written by people who are the victims of bullying, along with people who stood by and watched as bullying took place, and finally people who have acted as bullies themselves. It takes a big person to reflect on their past and realize they may have been the bully, and maybe in some cases, still are? Introspection is important, and this thought-provoking collection of vignettes is a great example of that.
It Gets Better: Coming Out, Overcoming Bullying, and Creating a Life Worth Living
This is a book for LGBT youth who need to hear from someone who understands their experience, and is authored by writer Dan Savage and his partner Terry Miller. Like the previous book on bullying that we featured, this one is also a collection of stories, letters, and more.
Thirteen Reasons Why
This novel by Jay Asher has been a best-seller for many years, and is perhaps best known as the smash-hit TV series that was adapted for Netflix. It isn't without controversy, it's a very raw and real read and probably better suited for slightly older teens and even many adults read it. It deals with heavy topics like teen suicide, teenagers bullying, social status, friendships, relationships, and coming of age in today's world. You fall in love with the characters, and the story of storytelling is very compelling and captivating.
More Books On Bullying for Teens
Are you looking for more books about bullying? We are always updating this page so make sure you check back often.
As new books come out and are well-received, we will add those to the list, too. There are many books on bullying, so choose the ones that stand-out to you, but it's also good to reach a bit when it comes to reading, it never hurts to try something that doesn't immediately catch your attention.