Birthday ideas for teenagers will vary a lot whether you're talking about a party for 13 and 14 years olds, or a party for 18 and 19 year olds. That gap in years makes such a big difference in terms of what people are interested in, and how they typically want to celebrate their birthday parties. We're going to leave out any barhopping here, but a nice dinner at a lounge where you can order a couple of drinks will be more memorable and safer than going out and getting destroyed the moment you're legally allowed to.
4. Escape Room
Most larger cities have at least one or two escape rooms to check out, and some rooms can accommodate up to 16 people. It's a really fun and interactive experience, especially for people who like to play video games and do puzzles and such, it's kind of like being inside a game. Some rooms are better than others, so check out some reviews of local ones near you to see which ones are best!
Make sure you avoid spoilers and don't forget the golden rule of escape rooms: don't talk about the room on your way out of the building because you could spoil it for somebody else.
3. Board Game Night or LAN Party or BOTH!
Taking the money you'd spend on an outing and grabbing a board game that interests your group of friends is a great way to spend the evening. Board games can get pretty expensive, but knowing you'll have them at the table with a good group of people at least once makes the purchase a lot more palateable. Maybe there's already a game on your Shelf of Shame that hasn't been played yet – even better! Pull off the shrink ramp, punch out the pieces, and enjoy.
2. Pizza Party
You cooooould order pizza, OR you could buy a ton of amazing ingredients and setup a pizza station where everyone can make their own pies, instead. It's good with smaller groups, it can get kind of hectic with too many people.
Maybe everyone has a slice or two from each pizza, see who can come up with the best combination of toppings, maybe they win a trophy? Honestly, at a creative pizza party with tons of different flavors and toppings, I think everyone is a winner. Don't you think so?
1. Fancy Dinner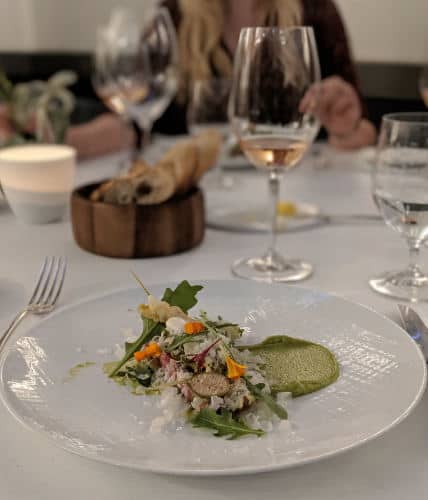 Tell your friends to hold off on the gifts, and put it towards their plate at a nice restaurant. You could drive to a nearby town or city if you have options like that, or stick to something more local. Look up some of the fanciest restaurants in your city (Depending on where you live! Obviously in a city like LA or NY, the most expensive and fancy restaurants can get kinda crazy…)
A fancy dinner where you dress up in nice clothes and pretend to be all classy, take some nice photos, maybe even rent a limo… this makes for a very memorable night for you and all of your closest friends!
Now, if a high-end restaurant is out of the budget for most people, you can always have everyone chip in for a limo (It might cost around $150 total, which isn't too bad when everyone has jobs) and just eat at a fast food place. If you don't mind being a little goofy or being the center of attention, rolling up to a Burger King in a Limo in suits and dresses is a birthday that you won't soon forget, nor will any of the other diners in the infamously upscale BK Lounge.
Honorable mention: Obviously, you can always have a dance party with pop songs that were popular 10 years ago!
Other Birthday Ideas for Teens?
Can you think of any other birthday ideas for teens? We accept comments, so feel free to leave a comment and let us know what you think. What is your most memorable teen birthday idea that you've ever experienced? Was it for your birthday, or a friend's birthday?
Have you ever wondered about starting a podcast for teenagers?