Here are some fun teenage games online, that are free or mostly free to play, that you can play in your browser right now along with links on where to find them.
When you're playing games online as a teenager, remember first and foremost to protect your safety and privacy. If you're in a game lobby and people are making you uncomfortable, just leave and find a different lobby or server to play in, it's not worth playing games with people who are acting strange. Make sure you don't give out your Facebook or other personal information and remember that some of the people who are on these games don't always have the best intentions.
With that out of the way, here are some really fun games to play and every single game on this list is free to play (but some of them do offer various things you can buy, too.)
---
Runescape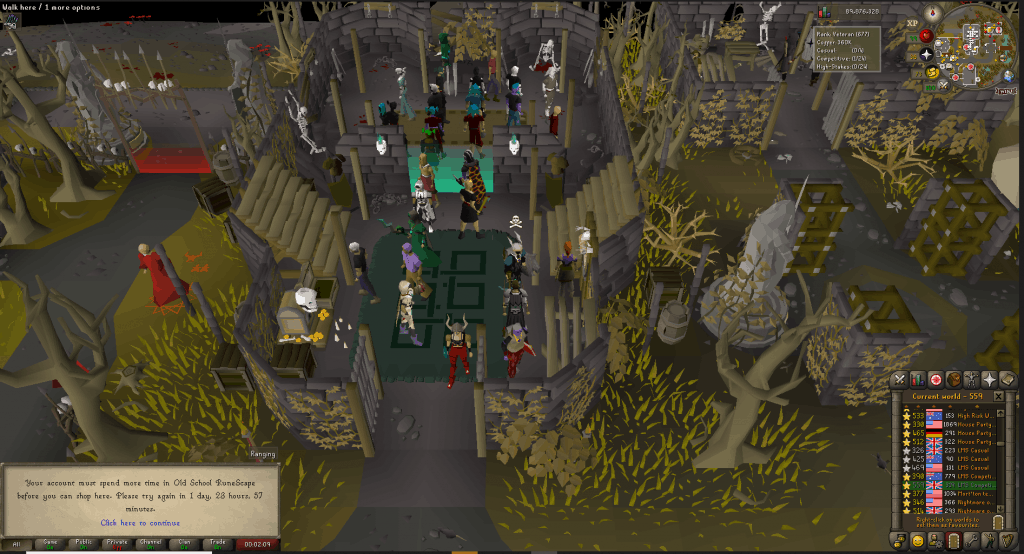 Play it here.
This is a classic, free MMORPG based in a fantasy world. It's a very grind-y game, you'll need to do a lot of repetitive actions in order to progress. It's a good game to play kind of mindlessly, like when you're listening to an audiobook or some music or something.
---
IMVU
Play it here.
This is an avatar-based community simulator. It's as much of a game as an online community, but if you're looking for a chiller digital experience, this might be up your alley. It's been around for ages. Just remember to be careful what you tell people in chat rooms, and just stay away from any teenagers bullying in the chat, there's always going to be some users who try to ruin the experience for other people but that's just part of the online experience, it seems.
---
Fortnite
Play it here.
If you've already played Fortnite, available for free from the Epic games launcher, then you don't need us to tell you about it. A lot of people who haven't played Fortnite might have a negative impression of it, but it's a pretty solid battle royale game, and it's free, and there's always new, fresh stuff happening to the game. Fortnite is a cross-platform game, meaning that if you have it for your tablet, and your friend has it on PC, and another friend has it on Playstation, everyone can still play together.
---
Melvor Idle
Play it here.
Melvor Idle is an idle/incremental game that's really easy to play in the background. You're not really doing a whole lot at certain points but it still feels immersive somehow. Once you start to get the hang of it, there's something strangely addictive that keeps you coming back. It's a crafting game, but there are also fighting elements to it, and mining for resources, and smithing items, and crafting, and so on.
---
QWOP
Play it here.
Before there was Getting Over It and other frustration-inducing games of the climbing genre, there was QWOP. It's a simple, yet devilishly difficult, running game where you control your character with the four keys Q, W, O, and P.
---
Trimps
Play it here.
Here's another endless-addicting incremental game, in the same ballpark as Melvor Idle but with less of a visual flare. These types of games can be relaxing to have going on in the background, but you can also sit there and stay actively engaged, especially if you have a movie or something to watch while you're playing. Some people will play games like this in their browsers while looking for a match in Fortnite or League of Legends or another game.
Are There Other Teenage Games Online That are Worth Playing?
Absolutely! This is just a quick list to give you some ideas when you're bored. There are tons of hidden gems, and other very popular teenage games online that you can play. If you have any suggestions that you'd like to see on this list – let me know!
If you're looking for something to do without screens, check out summer activities for teens.