High school parties can be a lot of fun! They offer an opportunity to hang out with your friends, meet new people from other grades or schools, and let loose after a busy week of school and other commitments. That said, if you've never gone to a high school party, you might be feeling overwhelmed by the unknown.
The most important thing is to be true to yourself and don't do anything you're not comfortable with. For everything else, check out our short guide below. You should have no trouble surviving your first high school party!
1. Bring a friend or go with a group 
If you're nervous about arriving at the party alone, consider meeting with a friend or group beforehand. Having someone with you when you get to the party can give you the confidence you need to initiate conversation and ease your way into the party. 
2. Dress your best
You don't need to wear a formal outfit or anything fancy, but you should wear something that makes you feel your best.
After all, if you don't feel comfortable in your outfit, your night is already off to a bad start. You might choose to wear something a little "nicer" than your typical school outfit but don't feel like you need to dress up unless you want to. 
3. Know your limits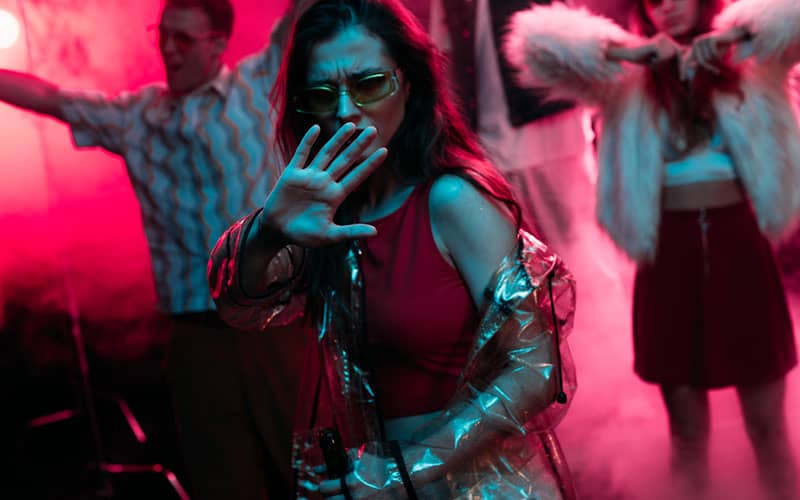 We all know what happens at high school parties and I'm not about to preach about it. However, safety is important, and you need to know your limits.
Take it slow and don't let anyone pressure you into drinking more than you're comfortable with or experiment with anything you're not ready for. 
4. Move around for the best conversation 
If you want to meet new people or keep busy at a high school party, you shouldn't stay in one spot for the entire night. Instead, move around so you can meet different people and join a variety of conversations or activities.
You might go to school with most of the people at the party, but it will still give you an opportunity to get to know your peers on a different level. 
5. Plan a safe ride home from the high school party
Whether it is a parent, sibling, or friend make sure you have a reliable way to get home when the party's over. Plans should be made in advance because your judgment might be blurred depending on what happens at the party.
Don't get a ride from someone you don't know or someone under the influence. Your safety should be a priority even if it means getting in trouble with your parents.