Hosting a scavenger hunt for teenagers can be an incredibly fun experience, but it takes a ton of work and preparation if you're trying to plan it from scratch. Thankfully, you don't have to start from scratch! Here's a collection of tips, advice, clues, and scavenger hunt riddles for teens to get you started.
From here, you can add your own personal touch to it, and you'll end up creating an incredibly memorable and fun experience for everyone who is fortunate enough to participate in your scavenger hunt for teens.
Scavenger Hunt Ideas for Teens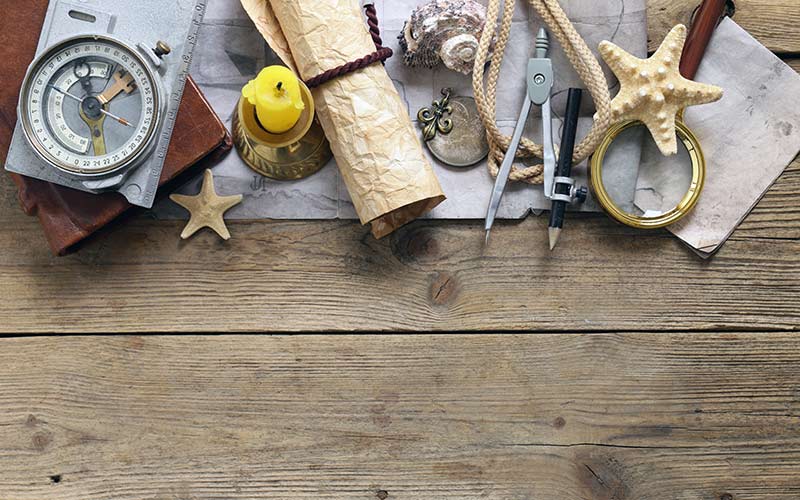 We're going to include some ideas for all different ages of teenagers, keeping in mind that the riddles and clues in scavenger hunt ideas for 13 year olds will vary from scavenger hunt ideas for 18 year olds.
Whether you're hosting a scavenger hunt for teens at home, at the mall, or somewhere else, here are some ideas and tips to get you started.
Do a trial run: Go through the clues and finish the hunt yourself at least once before the big day, this way you'll be able to tell if there are any inconsistencies or challenges that might be hard to understand, too easy, too difficult, and so on.
Prepare in advance: You don't want to be trying to find scavenger hunt riddles for teens at the very last minute, it's a good idea to plan ahead a bit.
Involve photography: The photo part of a scavenger hunt is more practical than ever, thanks to most people carrying around cell phones. This is definitely an example of good use of screen time for teenagers. I made a list of ideas lower down on this page that you can use for the photo section of the scavenger hunt for teens that you're preparing.
Scavenger Hunt Riddles for Teens
Here's an assortment of scavenger hunt riddles for teens that you can pick and choose from and incorporate them into your hunt. This is a good way to add a mind-based challenge to the hunt, and a change of pace from running around and taking photos or finding things around the neighborhood.
Keep me open, keep me closed. There's really nothing I oppose. But when it rains, or when it's cold, to keep me shut is what you're told. (Answer: Windows)
Mike and Pat are in a desert. They both have packs on. Pat is dead. Mike who is alive has his pack open, Pat has his pack closed. What is in the packs? (Answer: Parachutes)
Here I come and there I go. I move really fast, anywhere I go. That's why you take me when you're in a hurry. When I zoom by, I might look blurry. (Answer: Car)
What has a heart that doesn't beat? (Answer: An artichoke)
Is it ready? One way to know. Pop my lid to let it show. Watch the handle. Might be hot! Off the flame. I'm not a pot! (Answer: Pan)
Step and step and step, you go. To reach the top, you will start low. With ever step, the goal you'll reach. Although the journey might make it hard to breathe. (Answer: Stairs)
You have me today, tomorrow you'll have more; As your time passes, I'm not easy to store; I don't take up space, but I'm only in one place; I am what you saw, but not what you see. What am I? (Answer: Memories)
Open, shut, open shut. When you're bored, I take the brunt. But there's nothing here, you see. Time to visit the grocery. (Answer: Refrigerator)
Flip me open, clap me shut. Whenever you meet a rut, step away and rest your eyes. My glowing screen you can't disguise. (Answer: Laptop)
Photo Scavenger Hunt Ideas
Here are some photo scavenger hunt ideas for teenagers that involve using a digital camera or your cellphone to take photos of certain things. You can come up with your own ideas based on your neighborhood, for some unique clues, too!
Make sure you ask for permission before taking a photo of someone or their property for a scavenger hunt. The laws vary from place to place and it may not technically be required to ask for permission in a public place, but it's still good manners and you could freak someone out if you don't let them know you're doing a scavenger hunt so it's always a good idea to ask them for permission.
Take a photo of a house with a red front door.
Take a photo of identical twins.
Take a photo of a Volkswagon Beatle or van.
Take a selfie with somebody who is wearing a tracksuit.
Take a photo giving a high-five to a stranger.
Take a photo of a small dog.
Take a photo of a wild animal.
Take a photo of a food truck.
Take a photo of a body of water.
There's no end to the ideas of photo scavenger hunt ideas that you can come up with, hopefully, this little list helped to give you a head start. I'd love to hear what else you come up with so please leave a comment before you go.
Scavenger Hunt Clues for Teenagers
Hopefully, the scavenger hunt clues for teenagers featured in this article helped to give you some inspiration and ideas! If you know of any other great clues, please share them with us and they'll end up getting used in scavenger hunts all across the world!
Go Enjoy Your Scavenger Hunt for Teenagers!
Once the work is done, it's time to let loose and enjoy your scavenger hunt for teens, trusting that you've done everything you can to make it a success.
The tips and ideas on this page are just a starting point, I strongly encourage you to come up with your own ideas, too! You know what topics your friends are into, for example, some groups will enjoy doing Disney scavenger hunt clues and others will prefer a DC Scavenger hunt. Whatever your group of teens is into, a scavenger hunt is one of the best team building activities for teens.
Before you go, just remember that a scavenger hunt for teenagers is all about having fun and creating memories. If everything little thing doesn't go perfectly according to plan, it's not the end of the world and most people won't remember a little blunder nearly as much as they'll remember the overall event and the fun they felt on that day.