Rainy days, they can interrupt your plans and ruin everything, or they can be an opportunity to make the best of it. If you had something awesome planned and you were rained out, that's never fun! But you're here, and you're looking for rainy day ideas for teens, so that's awesome. Your original plans may have fallen through or been postponed, but you'll find some great rainy day ideas for teenagers here.
Rainy Day Ideas for Teenagers (Indoors)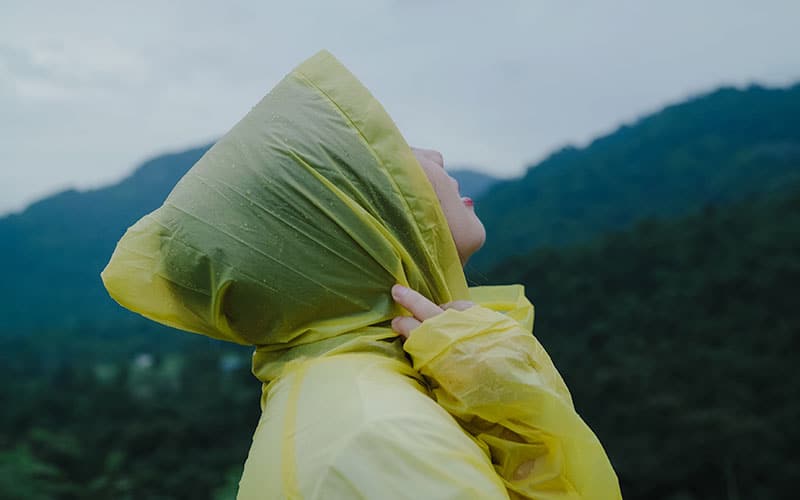 Want to avoid the rain and find something to do at home, inside? Here are some ideas! Also, we'll include things here that you can do indoors, away from home, if you feel like getting out – so you may have to face the rain a little bit but those ideas will still be for things that are mostly indoors.
1. Learn a new skill like cup stacking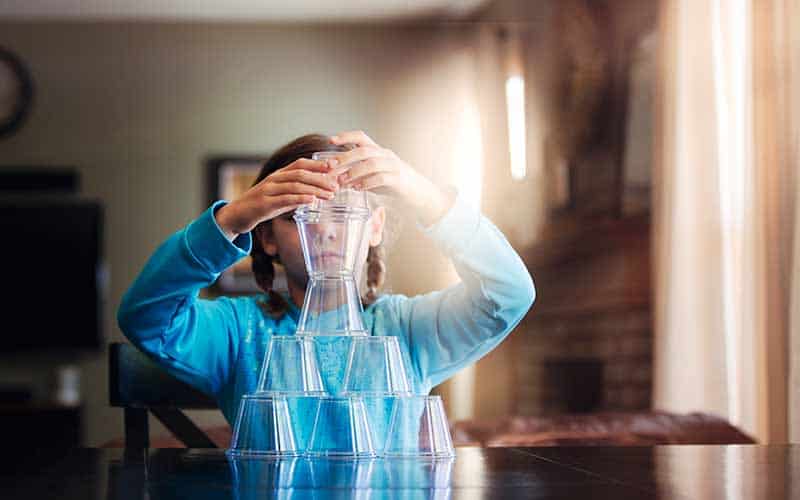 Stacking cups requires a table or a flat, sturdy surface and some Solo cups or another type of plastic cups that can stack together in a similar manner.
This might not be the most useful skill on the surface level, but it actually does develoip your hand-eye coordination and reflexes and practicing to get faster and faster can also test your endurance and patience.
There are a lot of random little skills that you can get very good at, that don't seem super useful, but actually have a core of underlying things that you can use to develop a variety of abilities, making cup stacking a run and useful rainy day activity to try out.
2. Visit a museum on a rainy day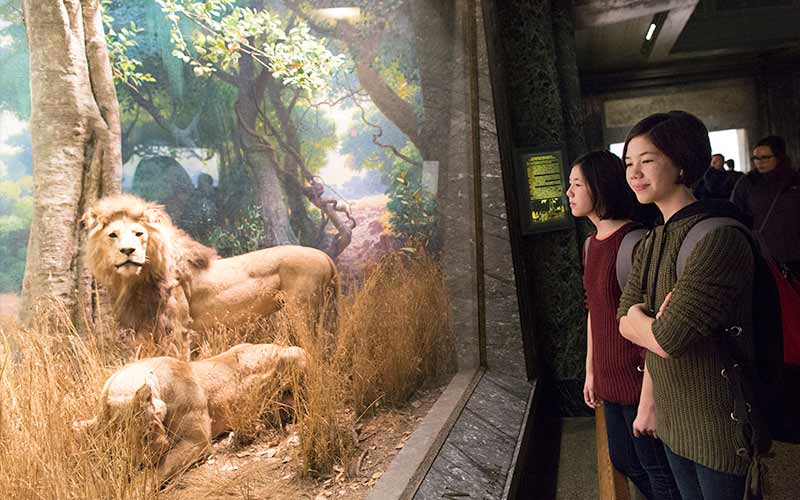 Visiting a museum is a great rainy day idea for teens because it gets you out of the house, and exposes you to all sorts of interesting ideas and pieces of history and artifacts and art and so many other things you can look at and enjoy.
You may have a small museum nearby with things from your community that tells the history of where you're from, or you might visit a gallery instead with modern art and newer things, or whatever else interests you.
The point is, on a beautiful sunny day you might not really feel like spending time inside a dusty museum, but when it's already rainy out, that can be the extra little push you need. Going to a museum isn't at the top of everyone's list necessarily, but its the type of thing where once you're inside and looking around, you'll probably be glad you went.
3. Rainy Day Idea: Go people watching at the mall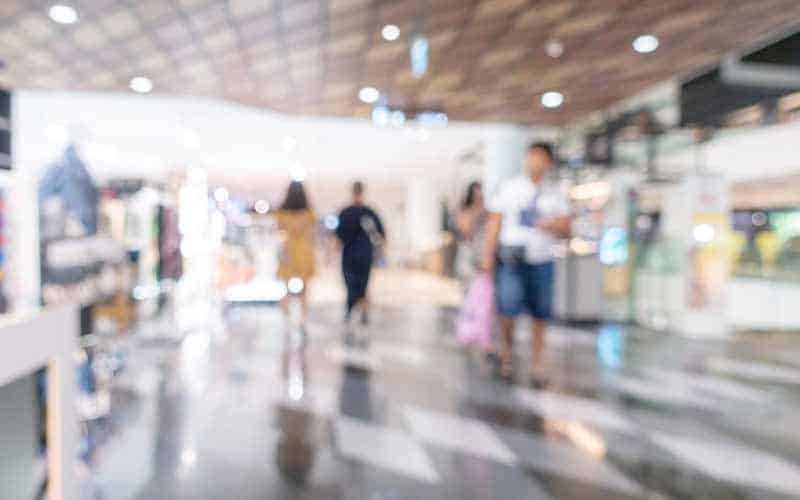 Another good reason to get out of the house is to go people watching at the local mall. You can grab a seat in the food court, get lunch, and just see which types of interesting people walk by.
People watching basically means just observing folks as they go about their day. You don't wan to stare or make anyone uncomfortable, just glance around casually and enjoy the show!
Maybe you'll see someone you know, and then you'll have some company for people watching or just having a quick visit, which is always nice on a rainy day.
It might not necessarily be as interesting as a trip to the museum, but it might also be much more interesting, it just depends on what you stumble across, and that's a big part of the fun!
4. Rainy Day Idea for Teens: Write a letter to a friend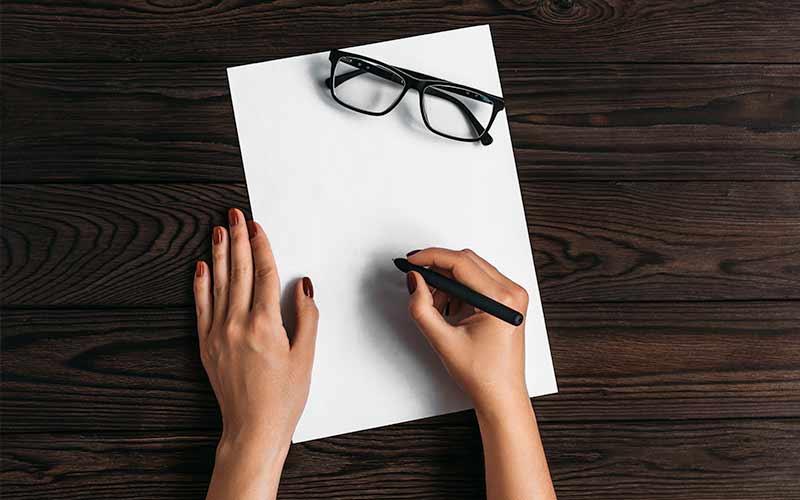 It's one thing to open up social media and send a quick DM, but actually taking the time to write a letter to somebody is a whole other level of care that really means a lot to many folks.
Back in the day, people used to send letters to one another all the time, and the art of letter writing is quickly becoming obsolete due to convenience. Even if it's faster to write an email or send a text, there's just something tangible and special about receiving a hand-written letter unexpectedly.
If you feel like going on a bit of an outdoor adventure after, too, and your friend doesn't live too far away, you could even drop the letter off in their mailbox by hand!
A rainy day is the perfect time to write a letter, especially if the power's out and you have some candles lit. It's like taking a time back back 100+ years ago, even if it's just for an hour or so.
5. Play board games on a rainy day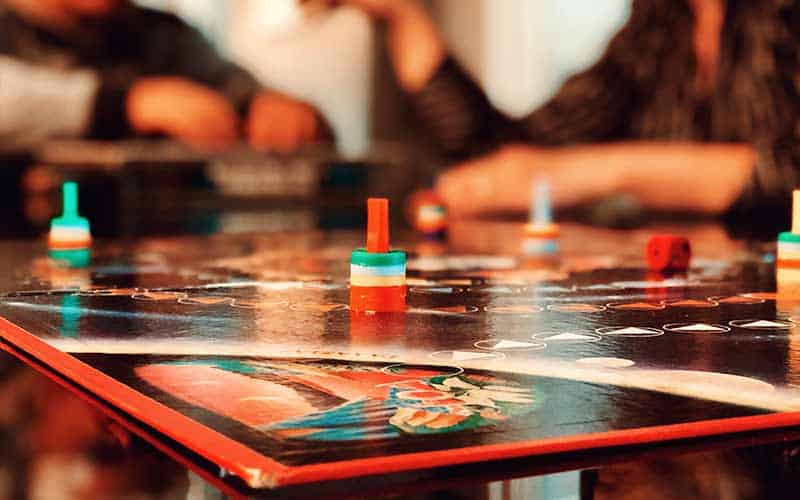 Board games are always a go-to way to pass some time indoors at home, and playing board games on rainy days is a tradition for a lot of people and families, how about yours?
There are the popular types of grocery stores that you'll see filling the shelves of stores like Wal-Mart, you know, things like Monopoly and Life and even Chess.
But there's a whole other world of board games just below the surface, with endless amounts of incredible and unique games to try out that also require a lot more skill and thought than the "classic" games.
A good entry point into these games would be one that most people have heard of, Settlers of Catan, it's managed to cross over and you can probably even find it at most stores that sell games. But beyond that, there are some very intense board games that take hours and hours to play, and require all sorts of deep strategy.
There are also horror board games, escape room board games, and a lot more that you can check out and have on hand for the next rainy day.
Or just stick to the classics, it's about having fun with whatever you enjoy. But if you're tired of the "normal" board games, just know, there's a whole world to explore.
6. Have a dance party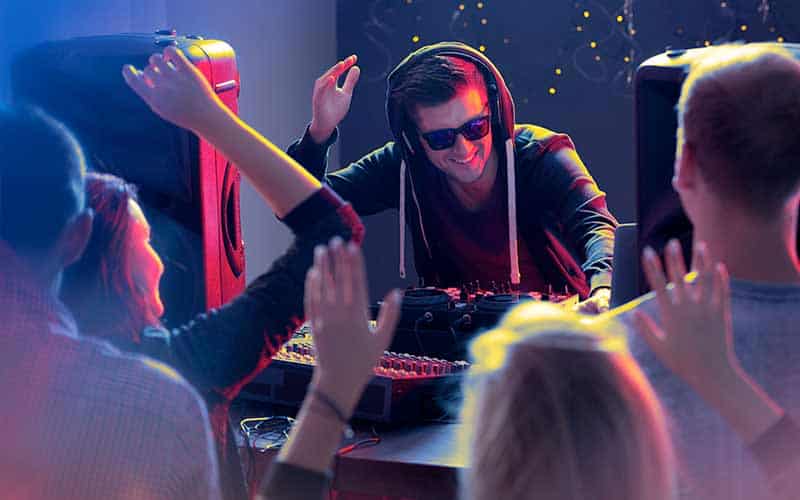 Throw on a Spotify playlist with some of your favorites and have a dance party! If you have any special lights, you can even set up a little LED light show or use a strobe light for extra fun.
What songs would you have heard at an awkward elementary school dance? That's a good starting point for your playlist! There's nothing wrong with a little bit of nostalgia on a rainy day, right? So, having a dance party is a great rainy day idea for teenagers. It's great exercise, it's fun, and it's free.
If you have some siblings or friends over, it's an easy group activity to get in some exercise, get your heart pumping, get some endorphins flowing so you feel happier on a rainy day, and then you can kick back and relax with a movie or some food.
7. Think of some New Years resolutions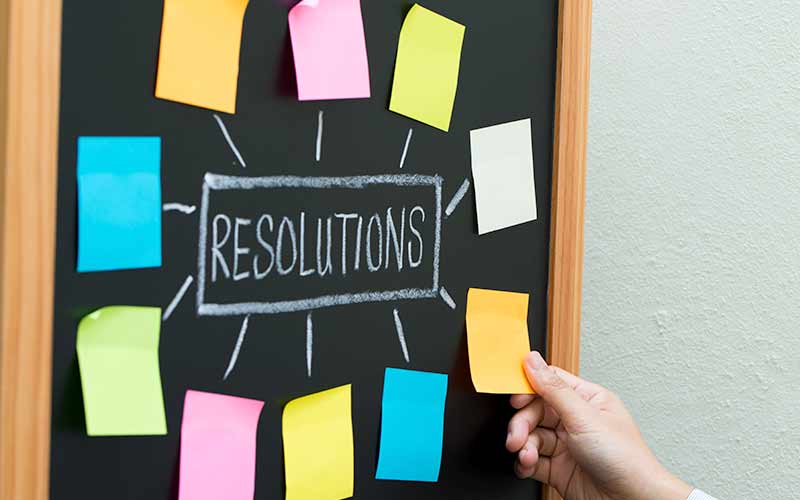 Are you into creating New Years resolutions for yourself? Do you like to plan them ahead of time, or are you someone who waits until December 31st to start putting your resolutions together last minute?
If you'd like to get an early start on planning your resolutions, we have put together a ton of great ideas, along with tips and advice to help you accomplish them and make unbelievable improvements over the course of a year in many different parts of your life. And you'll be able to look back and think, "Wow, it all started on a rainy day!"
Check out:
The key is to stick with your resolutions, and if you slip up at any point, just keep going – don't give up and disregard them. It's better to miss one day of a resolution's out of the year than to just give up after a month and miss the other 335 days, right?
Planning out some reso's is a perfect rainy day idea for teens who are interested in self-improvement, reflection, mindfulness, ambition, and similar themes.
8. Check out some new podcasts
A rainy day can be the perfect time for teens to curl up with a great podcast, but if your playlist is getting a bit stale, it's time to add some new podcasts for teens to your repertoire. There are podcasts about literally any topic you can imagine, but they aren't all created equal.
Anyone can just create a podcast, all it takes is a microphone and a bit of time. This means there are LOTS of podcasts to choose from, but they can be hit or miss.
So, it's not bad to start with some popular ones that have stood the test of time, or a serialized podcast from the past that's completed and regarded as solid. Serial, for example, is a podcast about a crime that took place. Part of the fun is trying to see where the narrator is including their own bias, or if you reach a different conclusion, and you can even check out how things resolved since it was recorded years ago.
Radiolab is another great podcast, each episode dives into a different interesting and unique topic on a variety of different things.
We're not about to list every good podcast here, but chances are most of your favorite celebrities or creators have a podcast at this point, or they at least make guest appearances that you can check out on a rainy day.
9. Sort through your closet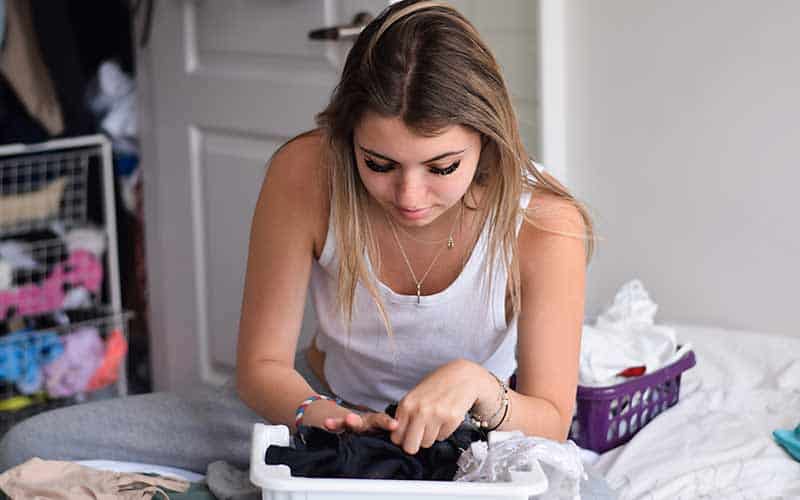 What does your closet look like right now? Is it filled with layers and layers of stuff from each time you "cleaned your room" (which actually meant to piling things into your closet?)
Or maybe you're the rare teen who has a super clean and organized closet. If that's you, well, skip this one and move on to the next rainy day ideas for teens because you're covered here already.
Sorting through your closet can be super overwhelming, but in many teen rooms, it's kind of the heart and soul of the mess. Once you can organize the closet, everything else gets a bit easier since you'll have more dedicated places to put things out of sight, without having to just shove them in and to deal with later.
The best part? When you're actually looking for something, you'll have no trouble finding it now that it's not buried at the bottom of a closet.
This can be a day-long project, but throw on some of your favorite tunes or a podcast or a movie, and just get it done – you'll be glad you did.
10. Do a puzzle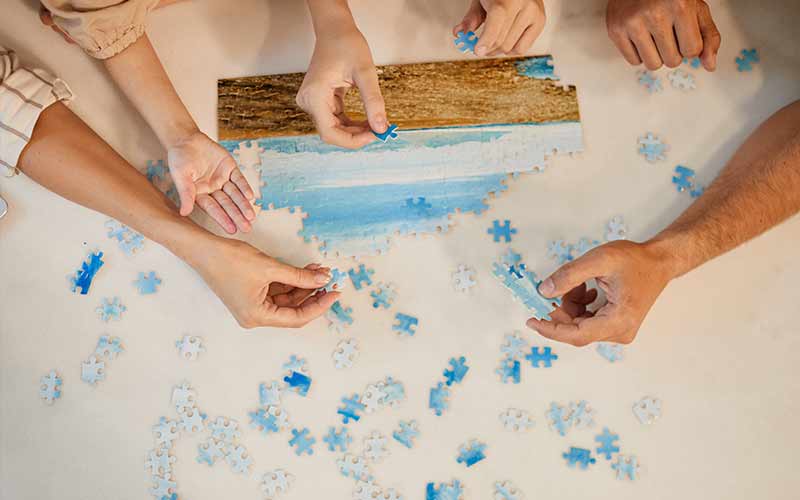 Jigsaw puzzles are undefeated when it comes to killing time in a relaxing way that still gives you a sense of accomplishment. In the grand scheme of things, is it really a lot different to sit around and binge watch Netflix, versus mindfully working on a jigsaw puzzle?
Not really. The puzzle can give you some patience, but it's not the most mind-stimulating thing you can do, but it can be relaxing and almost like meditation.
And at the end, you get a sense of accomplishment that you won't necessarily find from watching a movie or a TV show. Sure, finishing a great movie can give you its own set of things to think about, reflect on, and enjoy – but it's just kind of different when you've physically done something with your own hands, especially on a boring rainy day.
But it's not about trying to pit puzzles up against other rainy day ideas, since you can do a puzzle while listening to music, or podcasts, or watching a movie, and so on and so forth.
11. Plan a scavenger hunt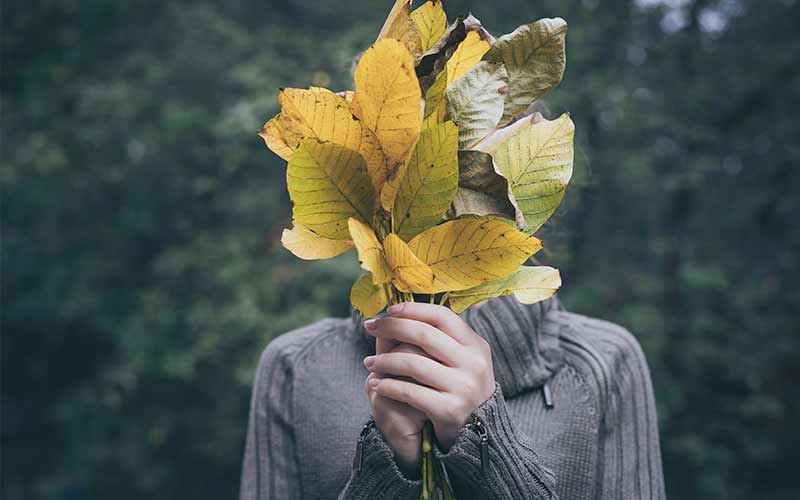 A scavenger hunt for teens is a super memorable and fun activity to do, even on a rainy day, but it takes some planning ahead! So, whether you plan on doing the hunt in the rain as an extra challenge, or you just want to prepare it and think of ideas, now's the chance!
Thinking of unique clues and hints and challenges is a blast, but you can also find tons of ideas online so you don't have to wing it and come up with everything on your own.
If you have a group of friends who will participate in the scavenger hunt once it's done, that's even more fun – you can even plan certain challenges and curate the scavenger hunt just for them.
If it's going to be a rainy day activity, you can include things like taking a short video of jumping in a puddle, or finding a soaking wet newspaper on the ground, or whatever else your imagination can come up with. Be creative, there's no wrong way to plan a scavenger hunt for friends on a rainy day!
More Rainy Day Activities for Teenagers (Outdoors)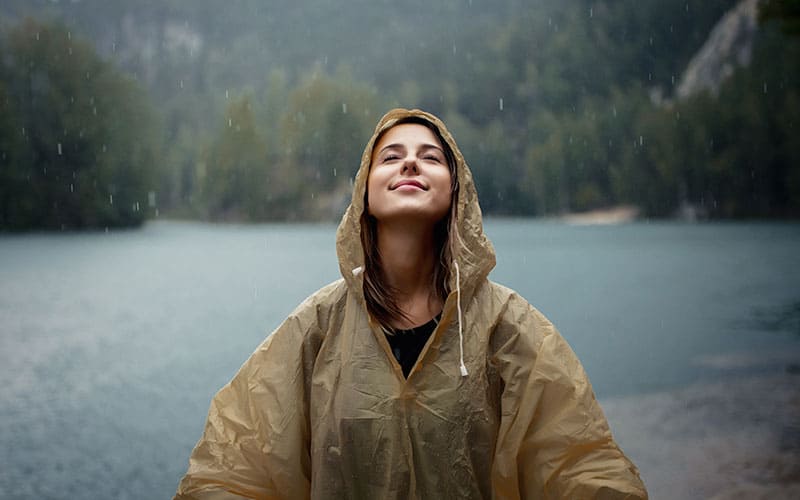 So, you aren't afraid of a little rain? Awesome! There are lots of super fun things that you can do when it's raining outside if you don't mind the rain. Bring some rubber boots, an umbrella, and enjoy these outdoor rainy day ideas for teens. If you're going to be playing outside when it's rainy, just make sure there isn't thunder and lightning because that means it's time to go home.
12. Splash in puddles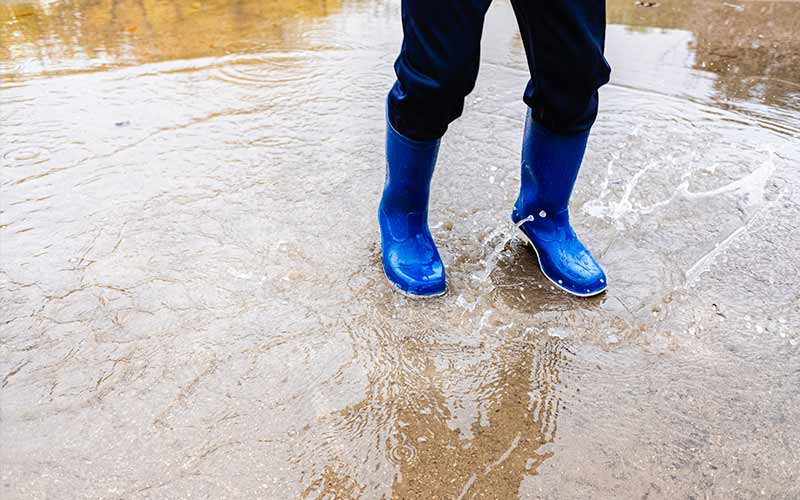 Grab your rain boots or even just an old pair of shoes, walk outside, find a big puddle and just jump in it! It's kind of childish and juvenile, sure, but it's also a ton of fun to just let loose and be a kid sometimes.
Also, you don't really have to worry about soaking your shoes or socks, since you can just go home and change them right away, it's not like you'll have to wear them for the rest of the day or anything.
Sometimes, when it's a rainy day, you just have to give in to the natural urge to run around in the rain, jump and splash around in puddles, and have a blast. If you have a pet like a dog, there's a good chance they'll want to join you, too!
Splashing in puddles is the most obvious rainy day idea for teenagers since that's just something people like to do in the rain! Just make sure you have a fan or a heat register from the furnace that you can put your shoes or boots next to when you get home and it's time to dry off.
Maybe, if you're lucky, you can convince someone at home to have some hot chocolate waiting for you, too.
13. Clean the sewer drains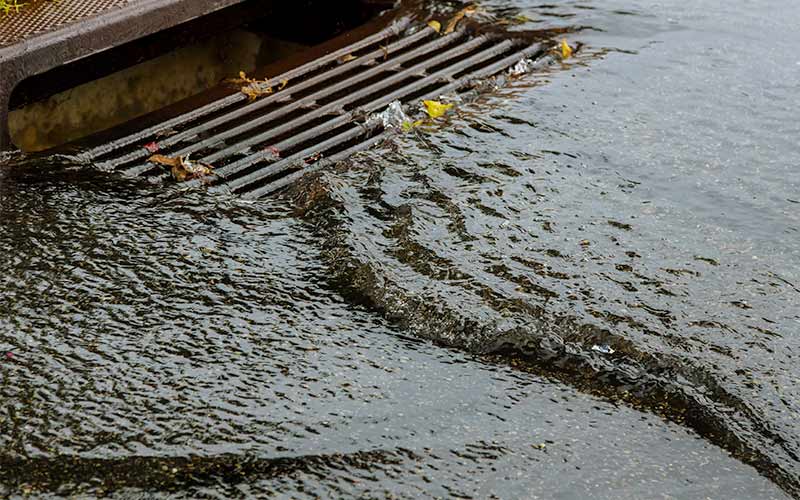 Here's something you can do that's pretty fun, and also super helpful for your neighborhood. When it rains, things like grass clippings and leaves can block the sewer drains. When they get blocked, the water has nowhere to go so it can flood the street (or make its way further down the road until there's a non-obscured drain, but that's still less than ideal.)
What makes this run is that you can use your feet, or hands with a glove on, to pull the leaves out of the drain holes, and then you'll see the water start rushing down the drain. You clear a path, and the water has a place to go. It can be fun to see how many of them you can clear by going up and down the road, just watch out for cars.
The best part? Your neighbors will love you, and they'll be impressed that a teenager knows about clearing out the sewer drains on a rainy day. Some people in your area probably aren't mobile enough to get that done, and many people don't know how important this is, but it's very productive and helpful and it can be fun, too – give it a try.
14. Make a river
Similar to the previous rainy day idea for teenagers, you can make a little river when it's raining. Granted, this will be a mini-river, but it's still a lot of fun (and interesting!) to manipulate the flow of water. If you have a park nearby, or even a full-size river, look for places where the rain water is flowing or gathering. You can use things like stones or sand nearby to alter the flow of the water, to make it pool in one spot, or to guide it towards a drain or a real river to help disperse the water.
At my school, there was a sewer in the field along a walking path that was made out of small stones. We used to dig in the stones to divert the water that would pool in the field, into the sewer. Everyone would work together to make these little river paths, about the width of a boot, that would guide the water into the drain.
There are a lot of creative and interesting things like this that can only do when it's raining, and they're free, and it can be a fun memory. See if you can predict how the water will flow.
15. Go on a nature walk
Just walking around in nature can be an incredible way to pass the time when it's raining. Are there some parks or trails nearby? Just be mindful about whether it's going to storm with thunder and lightning, specifically the lightning, because you don't want to be caught in the rain with a bunch of tall trees around you when there's a possibility of lightning striking – that won't end well for you!
As long as there isn't lightning in the forecast, and you head home at the first sound of thunder, walking around in nature can be a lot of fun in the rain.
The reason that people don't like the rain, generally, is because it gets their clothing and hair wet and they're soaked for the rest of the day. But if you're going for a walk in the rain on purpose, you can change into dry clothes as soon as you're done and you get home, so that eliminates the worst parts of the rain and all that's left is to just enjoy it!
16. Go for a run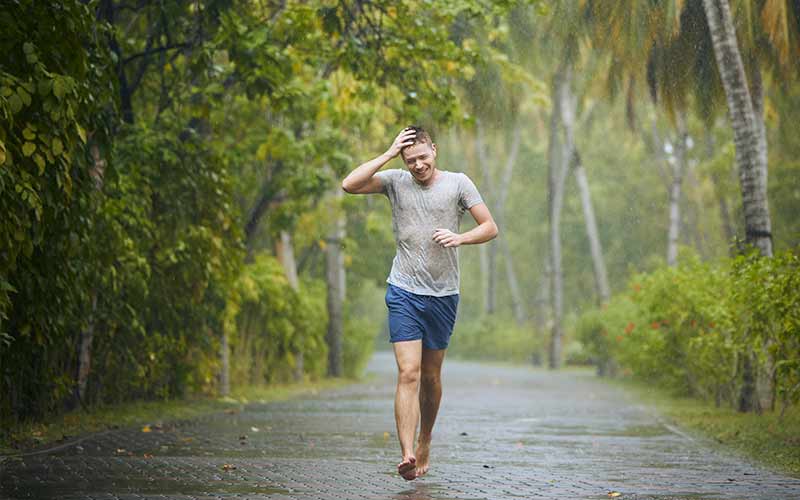 Running in the rain can really make you feel alive! It adds a whole other level of intensity, and it can give you an extra boost of energy that you'll be missing if you run on a warm and sunny day. Just remember that it's still important to stay hydrated, and be mindful that you don't slip if you're on a surface that gets slippery in the rain like grass or polished cement.
If you have friends who like running, a great rainy day activity for teens is to get everyone together to go for a rainy run.
If you aren't much of a runner, that's totally fine. Running takes a lot of stamina, so if you might have to work your way up to it, or maybe you don't run for another reason. Either way, you can find a way to enjoy the rain, whether it's a walk, a jog, or wheeling around in a chair and feeling the rain on your face.
17. Setup a tent in the yard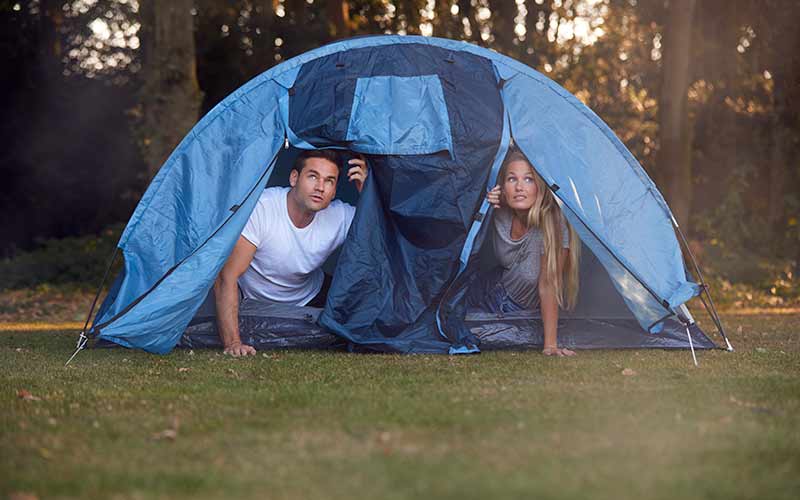 You'll probably want to plan ahead with this one since setting up a tent in the rain rarely ends well. If you have a bit of a heads up before the rainfall, this can be a perfect night to camp in your backyard.
It might sound kind of boring once you're a teen, especially if you're in your later teens, but just bring a laptop, some music, or whatever else and relax and enjoy the storm! Once the rain starts coming down, it
Are you feeling brave? Do regular horror movies not really terrify you as much anymore? Well, prove how brave you are and watch some horror movies for teens inside your tent when it's raining. All you need is Netflix and a phone/tablet, a laptop, or some other type of device you can charge (so that you don't need to worry about running a cord to your tent, which can be kind of sketchy – especially in the rain.
18. Play hide and seek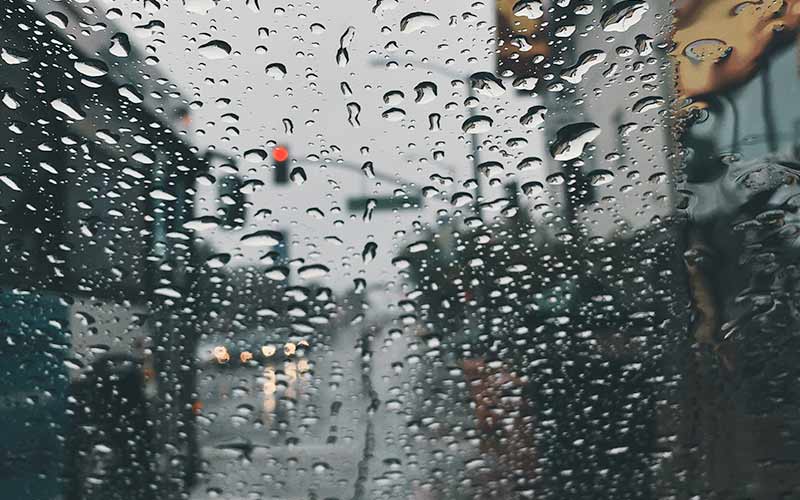 Did you just roll your eyes like "I'm too hold to play hide and seek."? Maybe that's true, but playing hide and seek in the rain adds a whole other element to it. If you or one of your friends has a good property for this, the rain can make it a lot easier to hide and a lot more difficult to find people, and it can also feel like you're in a horror movie as someone chases around trying to catch everyone and find their best hiding spots for hide and seek.
If you have a decent size group of friends, putting together a game of hide and go seek in the rain is something you'll remember for a long time! Just make sure that you're wearing clothes you don't mind getting dirty, because the best hiding spots will probably be at least a bit muddy. Hey, that's part of the fun, right?
19. Rainy day idea for teens: Dance in the rain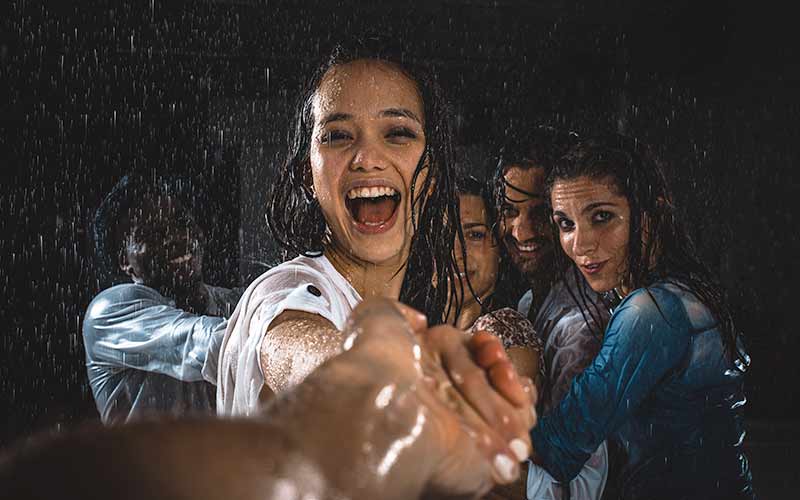 Running in the rain not your cup of tea? Well, what about dancing in the rain? Grab some wireless, waterproof headphones, put your phone just inside the door, and head into the yard and dance like nobody is watching.
Alternatively, you can put your phone inside a plastic ziplock bag to protect it from the rain, too. Some wireless headphones will have better protection from the water than other ones will, but you can always put on a headband or a hood or something else to protect them from getting soaking wet, and that should be more than good enough to keep them from getting ruined if they're earbuds.
Headphones that are meant for the gym and working out should be just fine if they get a drop or two on them, or come into contact with wet clothing like a hoodie or a hat or a headband or whatever you're using to protect them a bit from the water.
20. Draw in the sand at the beach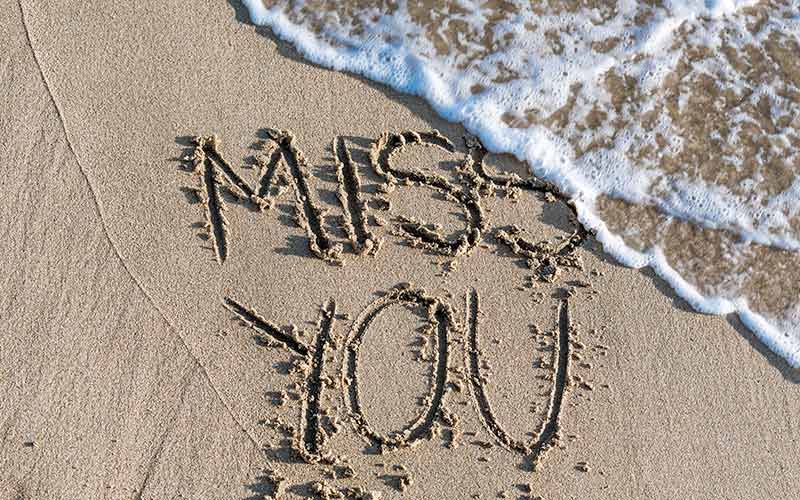 If you're near a beach, not only can the sky look absolutely incredible during the storm giving you an amazing view, but the sand also takes on a thicker consistency, making it a lot easier to make sand castles, or to write messages in the sand.
You can find a branch, and write all sorts of different messages in the sand for someone to discover once the rain clears and they head to the beach. Just be mindful that it's not funny or cute to write things like "S.O.S" that someone might actually see and become seriously worried about (and rightfully so, if you see S.O.S. then it means someone needs help!)
You could write your first name, write your crush's name with a heart around it to ask them out on a cute date, you could write a riddle, your favorite sports team, or whatever else you want. Have fun with it, be creative, the world is literally your canvas!
21. Make little boats and sail them in the puddles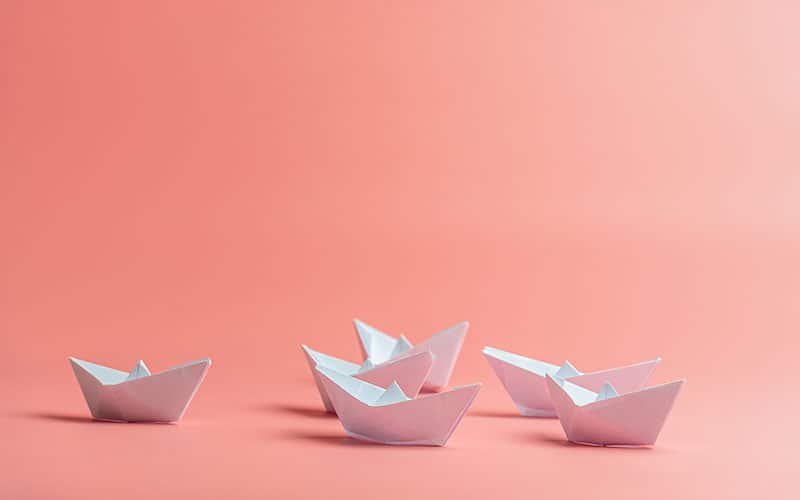 Now, it's not good to litter and you should do your best to track down any paper boats that you're sailing, but if a single piece of paper makes it way into the river or another body of water, it's not going to be the end of the world. Look for a coffee cup or a bag of chips or some other type of non-biodegradable trash that you can pick up on your walk home if you lose a paper boat or two, and you've still contributed positively since the boat will decompose since it's just paper.
So, with that out of the way, you can try to fold some paper boats and see how far you're able to float them. If you've seen the movie IT, this might feel eerily similar, so much make sure to stay away from any sewer drains, especially if it's approaching the anniversary of a series of attacks in your fictional city, ok?
22. Rainy day fun for teenagers: Make mud pies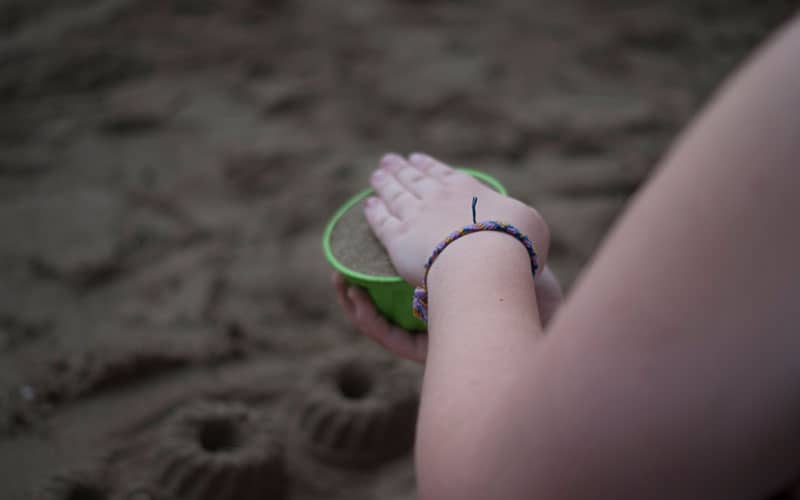 Is there some dirt nearby? Are you feeling like a gourmet chef? Prove it by grabbing some mud, dirt, clay, sticks, and whatever else is kicking around and make a mud pie! You won't want to eat it after, obviously, but this is a classic game kids will play in the schoolyard and even if you're a teenager now, sometimes it's fun to just do something goofy and fun.
Instead of posting a regular meal like people often do on Instagram, you'll be able to show off your mud pie. You won't want to serve it to any of your friends, but maybe your rival will grab a piece without looking? Wishful thinking, but that's how things go when you're desperately bored and trying to kill time on a rainy day without going crazy on your screen time for teenagers.
23. Try not to use too much water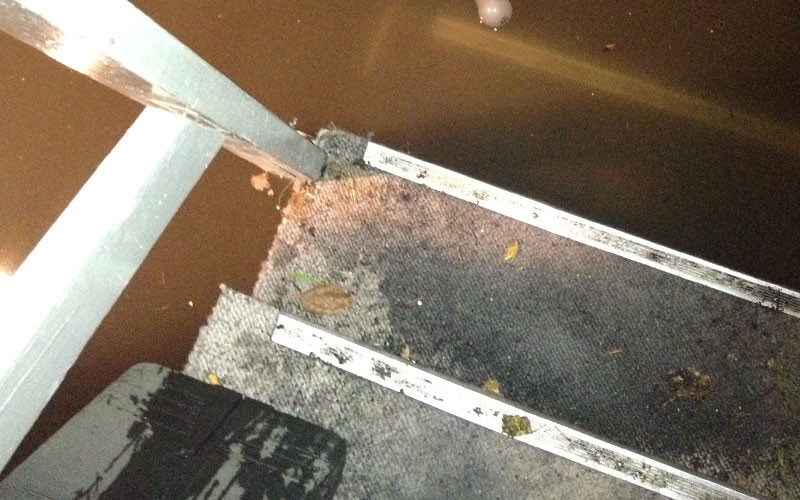 Okay, this one isn't really a fun thing, but it can be a bit of a challenge. In some communities ,especially during a really brutal or extended rainfall, the sewers will star to fill up and they might even back-up into people's basements and homes.
By doing what you can to use less water during a storm, for example just taking a super quick shower if you need to, and not doing dishes, or laundry, and so on – you can help contribute to a bit less water making its way into the sewer system, so that's putting less pressure on the system and making it just that much less likely for it to flood and overflow into peoples homes.
Is your one shower really going to be the difference between flooding or not? Well, probably not, but if you think about how much water an average shower uses, and the little bit of water it takes to flood a basement, like if just a bit of water gets into the basement, it could definitely have an impact. The big impact is if everyone on the block were to do what they could to use less water during a storm – that would make a big difference and help prevent some basement floods!
Enjoy these rainy day ideas for teenagers!
Hopefully some of these ideas are going to give you something to do the next time you're rained-in, or even if you feel like going out there and playing in the rain.
There will be rainy days whether you decide to embrace them or not, but you would be wise to find some rainy day ideas for teenagers to keep yourself busy.
Also, check out these other articles: