Let's talk about some of the best podcasts for teens. From podcasts about teenage relationships, to comedy podcasts, to podcasts about science, and everything in between – these pods are all worth a listen. You never know which podcast will click with you and either help you learn more about something you're already interested in, or maybe even introduce you to an entire new field that you weren't aware of before.
An important point to make about podcasts for teenagers is that obviously, teens can listen to all of the same podcasts as adults, so what makes it a podcast for teens, anyways? Well, generally speaking, these are podcasts that aren't for little kids, they're for older and more intelligent people. Beyond that, certain podcasts for adults can be a bit dry or boring, or just typically don't appeal to teens as much.
That doesn't mean that teenagers can't listen to the same podcasts as adults, okay? We're not trying to be ageist or to say that teens are too dumb to listen to adult podcasts or anything silly like that, all this means is that these are some podcasts that are specifically catered towards teenagers. Okay! Now that we've got that out of the way… here are the…
Best Podcasts for Teenagers!
Some of these podcasts are created by teenagers, some of these are comedy podcasts for teens, some of them are educational podcasts… we've included a big variety here, and we encourage you to scroll down to the bottom and leave a comment if there are any other podcasts that you enjoy as a teenager – let us know what's in your headphones and we'll make sure to pass it along to the rest of our readers! Have you ever wanted to create your own podcast, by the way?
Stuff You Should Know
Find out more about SYSK here.
Okay, the title might not make this podcast sound insanely interesting right off the bat, but Stuff You Should Know covers a ton of different interesting topics, and will give you tons of things that you can talk about with your friends, when you're on a date, etc. It will make you a better-informed person. Start by checking out their list of episodes and choose a few topics that already interest you, then once you get used to the hosts and become fans, you'll want to hear them teach you about everything else.
They talk about everything from civil rights leaders, to drugs, to anything else under the sun.
My Favorite Murder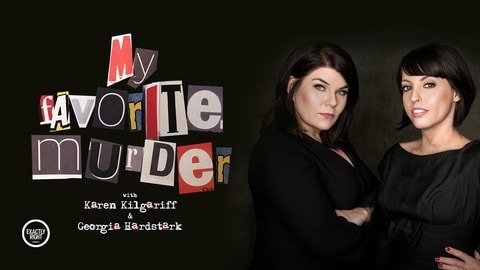 Visit them here.
This isn't some super wholesome family-friendly podcast, but we'll assume you're old enough to understand that a bit of bad language, in an overall positive message, is just fine. For a 12 or 13 year old, this might be a bit mature, but overall they have some very frank discussions about mental health awareness and staying safe as a young woman, which is important to hear – and you're going to take the message a lot more seriously coming from "real people" instead of some sanitized message.
Karen and Georgia are friendship goals. They're living the dream, they're talking about all of the craziest true crime, and they're also teaching real-world lessons that can help keep young people safe.
Harry Potter and the Sacred Text
Check it out here.
Even if you're a little annoyed at J.K. Rowling for some of her recent statements, it's still okay to enjoy Harry Potter and the impact it had on your childhood. Have you ever heard someone comparing Harry Potter to a religion, or speaking about it in similar ways? This interesting and unique Harry Potter podcast treats the texts of Harry Potter as if they were actual religious texts and scriptures.
Let's Be Real With Sammy Jaye
Listen to Sammy here.
The Let's Be Real With Sammy Jaye is hosted by a REAL LIVE TEENAGER named Sammy Jaye, who hosts a fun chat show that's worth checking out. She's had some pretty massive guests like stars of the Bachelor show and none other than the OG TikTokker herself, Ke$ha.
MentalMusic
You need to check out this one, find it here.
MentalMusic is another podcast created by teenagers with a focus on various mental health issues that many teens struggle with. Listening to other people who have had similar issues and struggles as you can be incredibly helpful, especially when you're a teen and your world feels smaller and it's so easy to feel alone – especially in the "new normal" of today's world.
Sidenote: Here are some helpful hotlines for teens, too. There's some discussion about how useful these helplines can be, since some folks have had bad experiences with them, but at the end of the day – if you feel hopeless or just need someone to talk to, it's better to try something than to try nothing.
What's Good Games
Check them out here.
What's Good Games is a podcast all about videogames. There are 10,000 other podcasts about gaming out there, and a lot of them feel somewhat similar, and What's Good Games brings a different voice to the table. They put out a lot of content, and this is a good source of gaming news, opinions, reviews, and more.
Mortified
Get mortified here.
Have you ever done or experienced something that was so incredibly embarrassing you wanted to just dig a hole and never come out? You're not alone. Most people have stories like this. The Morfieid podcast is a story-telling podcast where adults will share stories of the most awkward, embarrassing, and cringe-worthy things that have ever happened to them. They lived to tell about it, and if something like this has ever happened to you, you'll get past it too.
The stories often come from their teenage years, which can be nice to hear when you're an awkward teenager. It's a lot of fun.
RadioLab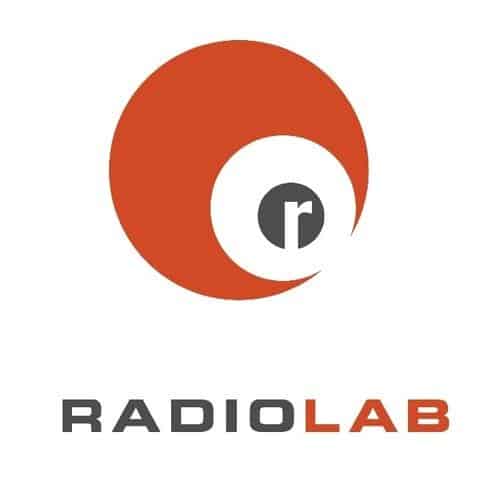 Enter the lab here.
RadioLab is an absolutely incredible podcast that covers a ton of different topics in all areas of interest. It's very well produced and professional done, since it's created by an actual radio station. They go in-depth in their research and are a credible source, as they pick apart all sorts of different topics and events, so you'll leave each episode being entertaining and also well-informed on the subject matter.
RadioLab episodes usually run less than an hour, with some going a bit longer. The length can vary, so no matter how much time you've got, you can find an episode to fill the space.
The Socially Awkward Podcast
Get awkward here.
We're all a little social awkward at times, right? It's not just me, is it? The Socially Awkward Podcast is a fun pod where two guys shoot the breeze and tell stories about their lives. If that catches your interest, we'll leave it to you to dig in deeper and explore the Socially Awkward Podcast.
Recommend Us Some Podcasts for Teenagers!
Hopefully some of these teenage podcasts about issues, entertainment, science, video games, and life will catch your interest. We'd love to hear some of your favorite recommendations about the best podcasts for teens, so don't be shy – let us know your faves!