A high school diploma isn't necessarily a prerequisite for being famous, and you might be surprised how many famous people haven't completed high school. Let's look at some of the most notable and famous high school dropouts.
While there are numerous successful high school dropouts in this world, choosing to dropout can often create a more difficult path towards success for yourself. It's a good idea for you to read about, and understand, a fallacy called survivorship bias.
A few different ways to explain this bias, quickly, are that if you listened to people who won the lottery, they would tell you that spending all of your money on lottery tickets is a good idea. For most people, it's not a good idea to spend all of their money on lottery tickets since they'll go broke and never win, but if you're only interviewing the people who won, you'll get a very bias set of answers.
To apply that to the topic if famous people who have dropped out, basically if you're looking at a list of famous high school dropouts, it's easy to come to the conclusion in your mind "Wow, a lot of successful people dropped out of high school, so maybe high school isn't very important if I want to be successful?" But in reality, the list of people who dropped out of high school and didn't find success is infinitely more longer. By looking up a list of famous and successful dropouts, you're getting a very biased view.
Having said that, if you dropped out and you're worried about your future, here are some ideas of high-paying jobs for highschool dropouts, and here's what you need to know about going back to school after dropping out.
Alright, with that out of the way, here's our list of famous high school dropouts that you've probably heard of before.
The Most Famous High School Dropouts Ever Are…
Leonardo DiCaprio Dropped Out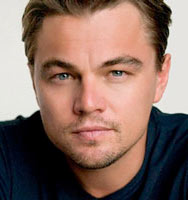 Leo is one of the most iconic actors of his generation, playing all sorts of roles since he was just a kid. He dropped out of high school fairly early on, and has gone on to live a life of wealth, fame, and prosperity. One of his earlier roles was in What's Eating Gilbert Grape, alongside Johnny Depp, who will also be appearing on this list since he's another wildly famous actor who dropped out of school.
There are quite a few of the most successful actors that didn't finish school, they must have felt their calling at a younger age, and in acting, you have to jump at opportunities when they show up.
Nicole Kidman Dropped Out to Act
Nicole Kidman dropped out of her Australian high school at the age of 16. She decided to pursue a career in acting rather than finishing off her studies, and the decision went very well for her. After starring in many successful films, she's had a resurgence in her career as one of the co-stars of Big Little Lies on HBO, where her and her co-stars have had heaps of praise laid on them for their incredible performances. Nicole decided to pursue acting instead of finishing high school, even though it might have been easier if she had used an essay writing service for some guidance in her studies.
Cameron Diaz Dropped Out to Model
Cameron Diaz was introduced to many with her sultry performance in The Mask, starring Jim Carrey. Since then, she's had a great career in dramatic and comedic roles alike. Cameron Diaz quit school at the age of 16 to follow a career in modelling, but she found her way to the big screen and the rest is history. Cameron Diaz was starring in movies until 2014, when she decided to walk away from her career as an actress. She talked about this decision in an interview in 2020:
"I just decided that I wanted different things out of my life. I had gone so hard for so long — working, making films — and it's such a grind. I didn't really make any space for my personal life," revealed Cameron Diaz.
Johnny Depp Dropped Out to Be a Musician
Johnny Depp's career may be on a bit of a dip, due to a preoccupation with some legal matters and not starring in the upcoming Pirates movie, but there was a point in time where he was the number one guy when it came to successful actors. Johnny was on top of Hollywood, and he's going to be a household name for the rest of his life.
He's still in several movies every single year, so there's no doubt that Johnny is still working hard and it's probably his work ethic that helped him find success after dropping out. He started off wanting to be a musician, but found massive success as an actor.
Jennifer Lawrence Dropout to Pursuit Acting Career
Jennifer Lawrence is a wildly talented and successful actress who dropped out of formal education at the age of 14. That's a very young age to quit school, but she honed her craft and landed her first gig on the popular TV series Monk when she was only around 15-16 years old. By 2011 she was starring in X-Men, and 2012 was when she truly took her career to the next level as the star of The Hunger Games.
Gisele Bündchen Dropped Out to Become a Model
Gisele Bündchen, also known simple as Gisele, was discovered by a modelling talent scout at the age of 14 in her home country of Brazil. She decided to stop going to school, opting instead to launch a career as a model. She would go on to become one of the highest paid models in the world, after dropping out of high school.
She's one of the better-known and most successful models of her generation who managed to grow her career outside of the catwalk, she's gone on to become an activist and a businesswoman, too, using her modelling career to propel her into new endeavors and to open many more doors. She married Tom Brady in 2009, and has two children.
Catherine Zeta-Jones Quit School
Catherine Zeta-Jones has starred in her share of movies, and has put together what can only be described as a very successful career in Hollywood. She quit regular high school when she was just 15 years old because she wanted to focus on the study of the craft of acting, and her unconventional path paid off. It wasn't a spontaneous decision, she had been acting for most of her life, taking to the art at a very young age and had acted in remakes of some classic Broadway shows before going on to star in Hollywood movies.
Jude Law Dropped Out To Act
Jude Law quit high school when he was 17 years old, because he had the opportunity to star in a soap opera called Families. This would launch him into a long career in film that would see him become one of the most famous actors for a stretch of time, and to maintain a level of success and prestige thereafter.
He's been nominated for a number of awards throughout his career, and won plenty of them too. He has been nominated for Academy awards, but at the time of posting this, he has yet to win an Oscar award.
Drew Barrymore Dropped Out to Meet E.T.
Drew Barrymore has famously been acting since she was just a little kid, and has publicly struggled with the downsides of fame and fortune, not to mention the predatory nature of some people within the film industry. Despite that, she's managed to make it through the other side, putting together a career that includes many noteworthy films on her resume.
Drew was just seven years old when she acted in the hit movie E.T., and her career took off from there, so she didn't have a chance to finish her school. This is a little different than saying she "dropped out", because she was just a young child, who was living a very different life than most people will ever experience.
Ryan Gosling Dropped Out for Disney
Ryan Gosling was attending the Lester B. Pearson High School in Calgary, Canada when he dropped out at the age of 17, shortly before he would have graduated, to appear on a TV show for Disney. Disney probably wouldn't go around encouraging teenagers to dropout of school, but in Ryan's case, his role on the All-New Mickey Mouse Club could launch a long and success career in Hollywood, where he's one of the most successful actors.
It still feels like high school dropout Ryan Gosling is in the earlier part of his career, he's one of these actors that could go on to have a career for decades and decades from now, he's just got that charm and staying power that iconic actors have. He's got "it", so it made sense for him to follow his dreams. Keep in mind that becoming a successful actor is less likely than winning the lottery, so it's probably not great advice for everyone to quit school and move to Hollywood, but in Ryan's case, it worked.
Paris Hilton Was Kicked Out of School
Paris Hilton went to a fancy boarding school, but she was expelled from the school. In her prime, Paris was a notoriously famous party girl, who would essentially lay the foundation and the prototype of Kim Kardashian to follow, in a number of different ways. It was around this time that pop culture became obsessed with people who were simply famous for being rich and spoiled, and we haven't looked back since. Paris went on to release music, to DJ, to act, and to star in reality TV shows, propelled by the fact that she was famous for being a part of the famed Hilton family of hotel owners.
Billionaires Who Dropped Out of School
Richard Branson Dropped Out at 15 Years Old
Richard Brandon is the prototypical eccentric billionaire, except rather than being born into an ivy-league lineage to help him find success, he dropped out when he was 15 to start Student magazine. In the next several decades, he would go on to be involved in hundreds of companies and to amass a fortune in the billions.
Richard Branson has a net worth of roughly 4 billion dollars, and has lived a life on his own terms. Dropping out is a big risk for many people, but if you have a clear vision of what you want to do, and you have the unique skill-set of an entrepreneur, Richard has shown that in some cases, the head start of a few extra years working in business and learning the ropes can be just as beneficial as a formal education, and in some cases, even more so.
David Karp Dropped Out to Launch Tumblr
Tumblr was an insanely popular blogging platform that fmaous sold to Yahoo! in 2013 for over 1 billion dollars. Granted, even as the founder and CEO of Tumblr, David Karp wouldn't get the full billion, but for all intents and purposes, dropping out and selling your business for over a billion dollars is a good enough reason to earn him a spot on our list of billionaires who dropped out of high school. David Karp dropped out at the age of 15 to launch Tumblr. He was attending an elite high school in the Bronx, so he was already ahead of the pack when it came to knowledge, and having the abilities and skills it takes to make one of the most popular websites in the world and to sell it for over a billion.
Jay-Z Dropped Out and Turned Bricks into Billions
Jay-Z is a musician and a billionaire. He started hustling at a young age, and after moving from high school to high school, he decided to quit. After rising to success in various illicit activities, he would become one of the most successful rappers. He could easily be on the list of musicians who dropped out, but this list of billionaires who dropped out of high school is a bit more compelling since it's a much more elusive list.
Joe Lewis Dropped Out To Run the Family Business
This British entrepreneur dropped out at a young age in order to take over his family's catering business. He would go on to be involved in many successful businesses, and to amass a net worth of nearly 5 billion dollars, along with one of the world's most coveted art collections.
When he dropped out, there was a path for him to work in the family business, which he used to propel himself to billions of dollars. Dropping out of high school when you have a plan and a goal and a safe landing like this is a lot different than dropping out so that you can sit around and play video games all day. Food for thought.
Did Steve Jobs Drop Out of High School?
No, Steve Jobs went to college, but he did drop out of the college courses he registered for. He did this so that he could pop into classes that interested him more than trying to pursuit a specific degree. Steve Jobs was a very unique guy, who had a lot of positive qualities and a lot of negative qualifies. Trying to follow in his footsteps is not something that is a good plan for most people to do.
Did Bill Gates Drop Out of High School?
No, Bill Gates did not drop out of high school. He achieved one certificate of completion from an educational institute, despite attending Harvard for a short period of time. He left Harvard before finishing anything, but he did graduate from his prep school in the early 1970's.
Did Elon Musk Drop Out of High School?
Elon Musk doesn't put a lot of value in high school diplomas, in fact he's started that people don't need to graduate high school in order to get jobs at Tesla. Elon dropped out of college in order to pursue the internet boom, and it paid off after he sold his portion of PayPal and went on to found some of the largest or most innovative companies of our generation, to date.
Did Jeff Bezos Drop Out of High School?
Jeff Bezos grew up well-off compared to most people, and had a lot of help from his family early on to get Amazon off the ground. He was able to graduate from highschool, so no, Jeff Bezos did not drop out of high school. We would go on to earn an Ivy League education, which he would use to climb to the top of the ladder and to become one of the most wealthy and successful billionaires of all time, but he didn't drop out.
Musicians Who Dropped Out of High School
Katy Perry
Katy Perry's earlier music was a lot different than her current hits, but she's been making music most of her life. She dropped out of school in her mid-teens to follow her dreams of singing, and she's exceeded anyone wildest expectations, becoming one of the top pop singers in the world for many years, and she's still going strong.
Katy Perry is wildly successful, and is double-inspiring for the fact that she later went back to complete her GED. Naturally, it's easier to go back and finish school when you're a world famous musician and you don't have to worry about paying your bills, and you can get all sorts of world-class help, but still – if she can do it: so can you! Here's what you need to know about returning to school after dropping out.
Harry Styles
This singer rose to fame as part of One Direction. When the band One Direction started to take off, Harry Styles was still in high school, but it wouldn't have been possible to keep up with the fame, the touring, and the recording while still trying to maintain a normal life in school so he decided to seize the opportunity, to drop out of high school, and to live the life of an international pop star.
This is another example of someone who dropped out early, but they did it because they had another clear path towards success that was waiting for them, and they decided to follow their dreams. Most people will never be in a situation like that, so remember the survivorship bias we talked about and that it's never a bad idea to have a backup plan just in case you don't become a generationally-famous musician.