Approximately 1.2 million students drop out of high school each year in the United States. This equates to 7,000 teenagers per day, and those teens are going to need to find jobs for people who haven't graduated high school.
There are a variety of reasons that a teen will dropout of high school, including:
Pregnancy,
Substance abuse,
Bullying,
Learning difficulties,
Family issues,
Lack of motivation,
Mental health struggles, and more.
In some cases, teens drop out so they can get a job to support their families through financial hardship. Whatever the reason may be, it's an unfortunate reality for many American teenagers to miss out on a very important advantage in the workforce which is graduating from high school.
Finding a respectable career when you are a high school dropout can seem daunting, but you do have options. You can earn your high school diploma through an adult high school program or take a high school equivalency exam like the GED.
Average Salary for High School Dropouts
In America, the average salary for a high school dropout is $20,241.
That's almost $10,000 less than the average yearly salary for a high school graduate.
$10,000 a year adds up to a lot of money, especially if you're doing similar work and knowing that the high school degree or GED will give you a lot more upward mobility in your career, even for many of the jobs listed on this page. For example, a construction worker who has more education will have more doors opened up to them to advance higher in the company.
Either way, we're not here to convince you that you absolute need to graduate, so if you dropped out of high school and knowing you'll make an average of $10k less every year for life doesn't encourage you to spend a summer getting your GED, then here are some job opportuntities that are pretty decent.
Keep in mind that if you do finish your high school, you'll have a much easier time getting any of these jobs, even if it's possible to get them without completing high school on time.
Further reading:
If completing your education isn't an option right now but you'd like to start earning money, here are some of the…
Best Jobs for High School Dropouts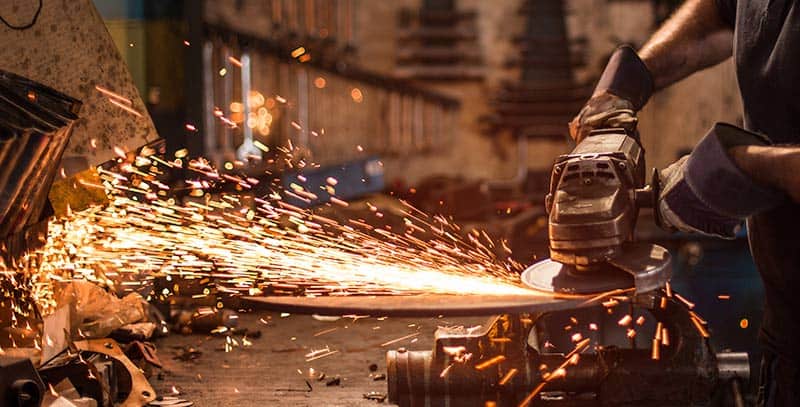 1. Construction Worker
Construction is a busy industry that is often looking for people who aren't afraid to work hard and get dirty. It's also a job that doesn't require a high school education, but you might need to join an apprenticeship to get yourself noticed.
Through experience and dedication to your work, you can expect to climb up to Construction Manager where you will be responsible for tasks like planning and coordinating projects and supervising workers on the job. To enhance your skills, you might consider taking some management courses to get yourself noticed as a leader.
The median salary of a construction worker is around $28,121 per year but as a manager, you can expect to earn up to $91,000 per year.
2. Home Health Aide Jobs
If you enjoy taking care of others, you might want to consider a career as a Home Health Aide. Your responsibilities will include taking care of individuals with physical disabilities or cognitive impairments with tasks like bathing, feeding, and socializing.
This is a physically demanding job that requires a person with interpersonal skills who genuinely enjoys helping others. It's not an easy career, but it is certainly rewarding and might encourage you to pursue a career in the medical field. Compared to the other options on this list, the pay isn't great with a median wage of $23,130 per year.
3. General Manager of a Restaurant
In the food industry, General Managers are known to earn decent pay with a median wage of $52,032 per year and for the right person, it won't take long to work your way up. It is a good choice if you already have experience working in a restaurant and understand the day-to-day operations required to run a successful restaurant.
If you have strong communication skills and aren't picky about the long hours or working through weekends, it won't take long to work your way to managing a restaurant successfully. To further your success in this industry, you should consider taking leadership courses so you can earn the respect of your team and stand out against other candidates.
4. Sales Jobs for Dropouts
Working as a Sales Representative might not sound like a lucrative career but there are a lot of opportunities for advancement if you work hard and have strong communication skills.
When you factor in commission and a benefits package, it pays well with a median wage of $60,000 per year and promotions are common for those who are successful with sales. With experience, you could work your way up to being CEO or director of the company.
5. Electrician
Electricity isn't going anywhere, so there is always going to a demand for trained electricians in America. It is a well-paying career with an average wage of $54,110 per year and requires physical stamina, problem-solving skills, critical thinking, and customer-service skills.
Job responsibilities include installing, repairing, and maintaining electrical power in a variety of settings including businesses, homes, and factories. You can obtain further certification through post-secondary education which will help you earn more money and learn additional skills.
You'll need training to become an electrician, but in many cases, the company hiring you will help out with that. Otherwise, you can look at options at your local community college, and check what the admissions require.
You may need to get the equivalents of some of the high school credits you're missing, but it's totally possible and there is likely all sorts of help and support to guide you through the process.
If you want to take it a step further, the gap between high school vs college is even bigger than the gap between high school or dropout.
Final Thoughts on Dropout Jobs and the Best Jobs for High School Dropouts
Of course, there are plenty of other great jobs that you can get. Some of them require extra training, like an electrician, but depending on where you live there could be companies that offer training programs, support for students, and more.
You don't have to be a book-worm or a great student to land a great career, so even if you didn't have the best time in school, you can still carve out a nice life for yourself.
With that in mind, remember that the average salary for a high school dropout is a lot lower than the salary of someone who graduated.