Teenage boys and girls can be SO DIFFICULT to shop for! If you've ever had to find a gift for a teen, then you know the struggle.
When you aren't sure exactly what to buy a teenager, gift cards for teens are a nice way to give them a little more choice without just handing over cash.
Some people feel a little weird about giving cash as a gift, but some prefer cash because it's even more practical than a gift card.
With cash, they can get whatever they want, for even put it towards something else like a debt, or bills, or a school trip, or whatever.
If someone's a bit short on cash, sometimes a few extra bucks that they can put towards whatever they want is the most useful gift, even if it feels a bit less personal. Gifts are all about the recipient, right?
But let's be real, sometimes giving cash to a teenager means that money is going to go directly towards some not-so-wholesome purchases, and that's another reason that some parents and family members prefer to give gift cards for teens instead of giving them cash.
Teen Gift Card Ideas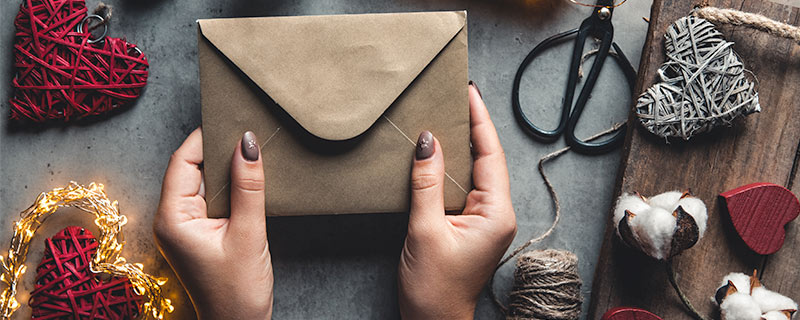 Department Store Gift Cards for Teens
Gift cards to department stores will give your teen a lot of stuff to choose from, making them some of the best gift cards for teens.
Whether they want electronics, clothing, supplies for a hobby, or something else – there's a good chance that a large department store will have something they'll love.
Even a card for a grocery store, or somewhere like Wal-Mart can open up a lot of options of different things they can buy. From planning a party and getting snacks, to picking out a new outfit, toys, games, and just about anything else a teenager could want – they can use their gift card to get it.
Even if department stores aren't as popular as they used to be, most of them still have websites where your gift card recipient can shop to find all sorts of great gifts for themselves, without even having to step foot in the store.
Multi-Purpose Gift Cards for Teenagers
Some gift cards these days will have a handful of different stores that they can be used at.
There are some combo gift cards for teenage girls, and combo gift cards for teenage boys available, in addition to themes like restaurants, sports, and so on.
Instead of having one gift card that can only be used at one store, these combo gift cards can be used at a handful of related or affiliated stores. It's not as versatile as cash, but it's a lot more versatile than a single-store card.
A Gift Card With a Promise
A gift card to see a movie, or for concert tickets, or that can be put towards another type of event or experience is a great option.
Not only are you giving them the gift, but you're making time to enjoy it with them, too. If a gift card feels a little impersonal to you, then buying a gift card for something that you can enjoy with the recipient is a good solution to that.
A gift card for a movie theater with $30 or $40 on it should be enough to get a couple of tickets and some snacks, and tell them that you'll go with them if they'd like. But, you may also want to leave the door open for them to take someone else, if they would like to.
Keep in mind that if you're giving someone a gift that you're sharing with them, you may want to give a little bit extra, since you're kind of giving a gift to yourself too, in a sense.
It just depends how you look at it, what your relationship is to the teen, if you think they'd even want to spend time with you (Parents – let's face it – sometimes you're the last person you teen wants to go to the movies with, and this gift card is meant to be for their enjoyment!)
Visa/Mastercard Giftcards for Teens
A Visa gift card for teenagers to use, or a Mastercard, is an okay alternative to cash if you're opposed to just giving money, but keep in mind these cards often have additional fees associated with them, can expire, and so on…
If you're at the point of wanting to give a gift card and you're looking at these, however, consider some cash in a thoughtful card instead, to save on the fees. But as we mentioned earlier, sometimes people will want to give a teen gift card instead of cash so that the teen can't spend it on less-wholesome purchases.
The card will cost as much as the credit card gift card fees likely will, and it's easier and more versatile. As far as teen girl gifts that aren't makeup are concerned, this is a great option.
They could use this gift card to try out a new hobby, to buy some stuff for an existing hobby, or even to support their favorite podcasts for teens. It's a bit of financial freedom for a teenager who isn't old enough to have their own credit card or debit card.
Gift Cards for Teens: Other Things to Consider
Having a little something to unwrap can still be fun, even if it's just something small and fun, or a bit of candy. For a couple of bucks on top of the cost of the gift card, you can get a small gift and a gift bag, just for the sake of having a little something to unwrap and not just handing them a gift card on its own.
At the end of the day, the less you know exactly what they'd like to receive, the broader of a gift card you should buy. If you know someone loves to cook or bake, then a gift card for a kitchen store is great.
If you know they love to play sports, then a card for a sports equipment store is great. If you aren't really sure what they're into, however, then a Visa/MasterCard gift, or a GC for a mall or department store is probably your best bet.
Good Gift Cards for Teen Girls
Here are some stores that sell gift cards for teen girls. The best thing you can do is try to ask them where they like to shop, or pay attention, but chances are they'll be able to find something they enjoy at any of these stores/retailers.
Amazon
Starbucks
Gap Options (Gap, Old Navy, Banana Republic)
Claire's
Bed, Bath and Beyond
Movie theaters
Nintendo Online / Gamestop / Etc
Sephora
Macy's
Michael's
Cold Stone Creamery
Lululemon
Disney
Ulta
Good Gift Cards for Teen Boys
Here are some gift card ideas for boys, especially when they're in their teenage years. Obviously, boys can enjoy some of the cards from the above list, and vice versa, but this is just a guideline based on how the stores tend to sort themselves.
Outback Steakhouse
AutoZone
Fanatics
GameStop
Dave and Buster's
Buffalo Wild Wings
Lowe's
Game & Grub
Foot Locker
Chipotle
Playstation Store / Xbox
The Teenagers in Your Life Deserve the Best Gift Cards for Teens!
If you're going to put in the effort to buy somebody a gift card, you might as well make sure it's one of the best gift cards for teens so that they'll use it on something they really want to buy.
Hopefully, these gift card ideas for teens have been useful and helpful. Whatever you end up giving them, remember that teens will be teens, so even if they aren't doting over the gift, they'll still think about you when they spend it and enjoy their gifts and they'll be thankful in their own way!